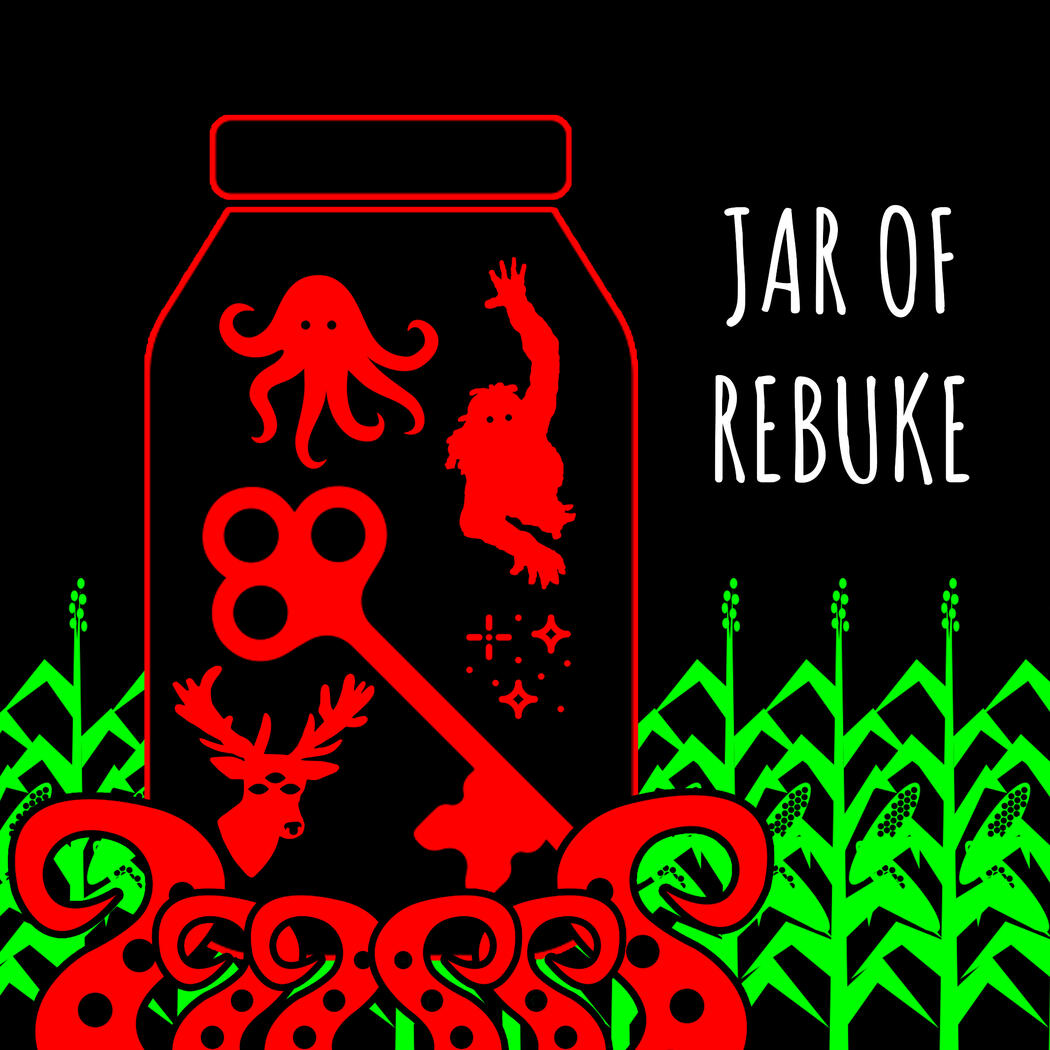 A queer-lead midwestern gothic audio drama following the audio journal of immortal, amnesiac cryptozoologist Dr. Jared Hel.Created by Casper Oliver as part of Thesperience Productions. Season 1.5 is available wherever you get your podcasts!Status: RETURNING SUMMER 2023!
About
---
Join in Dr. Jared Hel's journey as he works to re-discover his forgotten past and learns about various entities and anomalies within the small farm town of Wichton for an organization called 'The Enclosure'. With creatures and stories based upon real legends and lore within the midwestern United States, follow along as Jared tries to figure out the secrets of the town as well as the secrets of their own identity.
---
Cast Members
---
Below are the names, pronouns, and links of all of our cast members! Follow the links to support their other projects directly!
Official Partners & Affiliations:
Use our promo codes to save money on your online orders with these awesome brands we've teamed up with while also helping support our projects!
As You Like It - a woman-owned, body-positive, eco-conscious, inclusive, and affirming adult shop based in Oregon, USA. They are a certified Community Sexual Health Resource, with the mission to provide body-safe products, affirming and shame-free sex education, and serve the sexual health needs of our diverse community. Use promo code 'THESPERIENCE' at your online checkout for 10% off of your order!Conundrum House - Home base for nerds who love to play! Immerse yourself in games, puzzles, RPG & LARP experiences. Use this link and promo code 'THESPERIENCE' to get 15% off of your entire online order!Grinding Coffee Co. - a Black LGBTQA+ coffee company fueling gamers and streamers through their online coffee shop! Use THIS LINK and discount code 'Thesperience' for 10% off your order!
If you would like to partner up with us, ask about promo swaps, or other general questions: we have an email for all your requests and inquiries!
Email us at: [email protected]
Awards, reviews, and other lil' bits we're proud of!First Annual TwiPods 2020
"These podcasts received 100+ votes from fellow podcasters and listeners as the best in their respective categories! Highly recommended by all!"Reviews:
Leaving reviews for any media that you enjoy helps a lot! Places like Podchaser, Apple Podcasts, or on any social media pages are wonderful places to start!